Tech-Driven Living: Exploring the Role of Technology in Today's World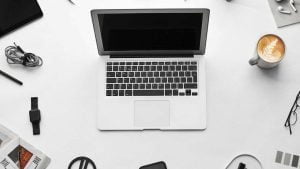 Technology has become an integral part of our daily lives, and its importance has only increased in recent years. It has revolutionized the way we communicate, work, learn, and entertain ourselves. Nowadays, technology is present in almost every aspect of our lives, and it is constantly evolving, making our lives easier, more efficient, and more enjoyable.
One of the most prominent uses of technology nowadays is in communication. The internet and smartphones have made it possible for people to connect with each other from anywhere in the world. Social media platforms such as Facebook, Twitter, and Instagram allow people to stay connected with their friends and family, even if they live thousands of miles away. Video conferencing tools such as Zoom and Skype have made it possible for businesses to communicate with their clients and employees remotely, which has become particularly important during the COVID-19 pandemic.
Another area where technology has had a significant impact is in education. The internet has made it possible for students to access a wealth of information from anywhere in the world. Online learning platforms such as Coursera, Udemy, and edX have made education more accessible to people who may not have been able to attend traditional schools or universities. Additionally, technology has made it easier for teachers to create engaging and interactive lesson plans, using tools such as videos, podcasts, and interactive quizzes.
Technology has also transformed the way we work. With the rise of remote work, technology has made it possible for people to work from anywhere in the world. Cloud-based tools such as Google Drive and Dropbox allow employees to collaborate on projects in real-time, even if they are in different locations. Communication tools such as Slack and Microsoft Teams have made it easier for employees to communicate with each other, regardless of where they are working from.
In addition to these practical uses, technology has also had a significant impact on entertainment. Streaming services such as Netflix, Hulu, and Amazon Prime have revolutionized the way we watch TV shows and movies, making it possible for us to access a vast library of content at any time. Video games have also become more immersive and engaging, thanks to advances in graphics and virtual reality technology.
However, as with any tool, there are also downsides to the use of technology. One of the biggest concerns is the impact it has on our privacy. With the amount of personal data that we share online, there is a risk that this data could be used for malicious purposes. Additionally, technology has also been blamed for the rise in sedentary lifestyles and the negative effects this has on our physical health.
In conclusion, the use of technology has become an integral part of our daily lives. From communication to entertainment, education to business, technology has revolutionized the way we live and work. While it has many benefits, it also has its drawbacks, such as privacy concerns, addiction, and the digital divide. Therefore, it is important to use technology responsibly and ethically. We must also address the challenges and work towards creating a more equitable and inclusive technological future for everyone.